How Do I Build a Marketing Strategy?
Being a small business owner can be chaotic at times. There are plenty of unexpected twists and turns that are not easy to predict. If you don't have your plans, goals, and understanding of who you are in place then things can go south fairly quickly. In order to keep your business moving forward, you need a well thought out marketing plan that you will stick to even when you are thrown some curveballs. Let's take a look at what steps need to be taken to have a successful marketing plan.
a. Brand and Message Audit
You need to know where you are before you can know where you are going. Define what your current brand portrays and what message your audience is receiving from you right now.
b. Current Performance
Take a good look at what the numbers are saying about your business. Analyze where you stand in sales. In your eyes are you doing good, bad, average?
c. Customer Insight
Sometimes it is hard to make an unbiased assessment of your own business and work. Get some insight from some of your current customers about what they like and don't like about your business. In the end, all that matters is what your customers think of you.
d. Review Current Audience
Understanding who your current customers are can tell you a lot about what you should do moving forward. You might have had an idea of who your ideal customers were when you first started but are they still the same? Or have they changed over time?
e. Marketplace Understanding
Trends change all the time. Understanding what is going on in your industry can tell you a lot about what you should do moving forward.
f. Competitive Audit
Who are you going up against? What are their marketing tactics? What are their messages? Learn more about them and understand what they are doing good and not so good at. Knowing what your competition is missing out on can help you understand where to capitalize at!
a. Define Marketing Goals
After fully understand where you stand, now it is time to define where you want to go. Everyone wants to make a billion dollars but make sure you are setting realistic goals so you can measure your results up against your goals later on.
b. Align Marketing Goals with Business Goals
When marketing your business, you want to stay true to yourself and your business. People can sense when your marketing isn't genuine and that will turn them off of your business.
c. Set Smart Objectives
Take your time when selecting the right objectives. Choosing poor objectives will have you working on a path towards failure.
d. Select Key Performance Indicators
Pick these based on your goals. If your goal is to increase your engagement with your audience, focus on the number of shares, likes, comments, ext. on your social media platforms. Other statistics to focus on that could be considered KPI's are website traffic, number of leads, or online transactions.
a. Segmentation and Targeting
It would be nice if everybody in the world were a potential customer but the successful businesses define their niche. Examples could be targeting a specific geographic location, a certain household income, or even genders. Define who is most likely to buy your product or service and frame your messaging towards them.
b. Position and Marketing Mix
Where are you going to place your marketing? You need to know where you target audience spends their time online so you can, your brand where they will see you. Make sure you spread your brand across multiple platforms. If you place all your eggs in one basket, you might miss out on a large portion of your target market.
c. Engagement Strategy
How are you going to get people to interact with your brand? It is one thing to get your brand in front of your target markets eyes, but does it catch their attention and make them want to engage?
d. Persona Development
Building a buyer persona can help you understand what vocabulary to use in your content. It will help you use messaging that your ideal target market can relate to. Ask questions like what are your buyer persona's roles, goals, strategies, challenges, and more.
e. Content Strategy
To have a good content strategy, you want it to add real value to the reader. Don't waste people's time with fluff! Add value! Have an overall theme and stick to it. If it works, you can stick to it. If it doesn't, you can switch it. When you don't stick to a strict content strategy, you won't have a way to pinpoint what part of the strategy is working and what part is not!
a. Content/Message Development
Content that is the most successful is when it adds value to the reader and has a personal touch to it. Nobody wants to read something that sounds like it came from a robot. Stick to the content strategy to be efficient with your time.
b. Define and Develop Creative Assets
I know I have been talking a lot about content but never forget the importance of good design. An interesting logo can go a long way for you. Your website needs to be aesthetically pleasing with a user-friendly design and flow. Your social media posts need to capture people's attention. Creative designs are how you get people interested in the content.
c. Channel Set Up
This is where the research early on comes in handy. Setting up your brand on the right platforms can make all the difference. A brand that is set up properly on all social media channels gives a sense of credibility to the viewer. Don't let your brand look sloppy on any channel.
d. Reporting Set Up
Setting up a reporting system can help you understand at a moment's notice if you are getting reactions. When set up correctly, you will receive notifications about real time stats through text or email.
e. Editorial Calendar
Set up a calendar for when social media posts are supposed to go out and when to publish blogs. Staying organized can help you stay true to the goals and plans you set out early on.
f. Resource Allocation
Doing all of this work by yourself is a full-time job. When you are the owner of a business, you don't have time to do all of this yourself. Delegate it to your staff or outsource to a digital marketing company like us at Christopher August.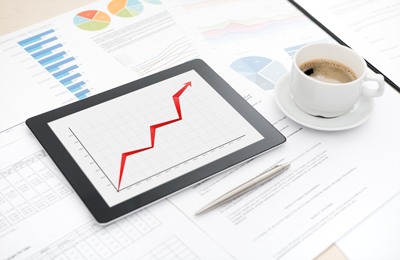 a. Set Regular Reviews
Check up on your status once a month, quarter, 6 months, or year. See if you are on pace to meet your goals!
b. Report
Research the data you deemed important early on. The key performance indicators will tell you how you are doing. Take in qualitative and quantitative data. How are your sales doing? Is your target demographic the same or is it changing?
c. Prioritize Actions
Use the results to prioritize your actions. If something isn't working, change it.
NEED HELP?