What is Your Page Rank-SEO?!
WHERE DO YOU RANK ON GOOGLE?
As search engines continue to change their algorithms it is very important that you or your SEO company has the knowledge and experience to adapt to those constant changes. I've listed some jaw dropping stats to illustrate how important page rankings are to the growth of your business. As well as, how consumer behavior reacts to page rankings.
SEO RANKING STATS
Did you know that page 1 rankings receive 91.5% of the search traffic and page 2 only receives 4.8% of that traffic!!
MORE SEO STATS
70% of the links search users click on are organic.
75% of users never scroll past the first page of search results.
Inbound leads cost 61% lower than outbound leads. An example of an inbound lead might be from search engine optimization. An outbound lead might be from a cold call.
SEO leads have a 14.6% close rate, while outbound leads (such as direct mail or print advertising) have a 1.7% close rate.
79% of search engine users say they always/frequently click on the natural search results. In contrast, 80% of search engine users say they occasionally/rarely/never click on the sponsored search results. Here's a look at what the natural or organic (blue) and sponsored search results (red) look like:
Organic Placement Vs. Paid Placement
HOW MY CLIENTS ARE RANKING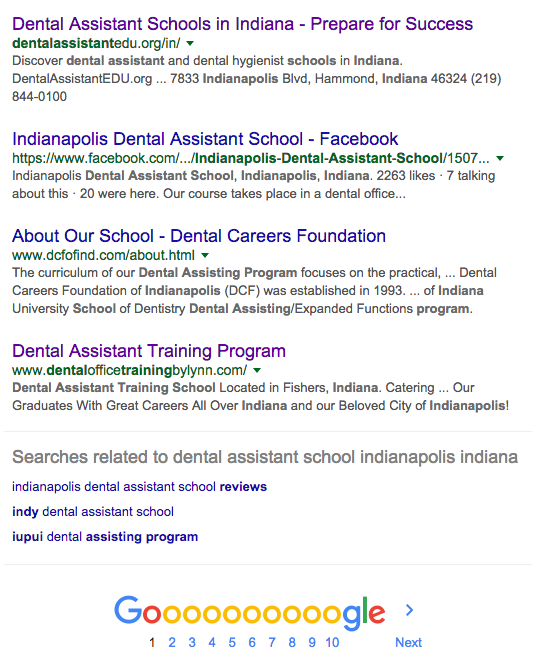 There are so many factors to get your brand on page 1 and at Christopher August we have the knowledge and expierence to make it happen. If you would like more information on how we are accomplishing this or would like a free consult, please fill out form below and we'll be in touch.